The hotel design story
Led by the award-winning Milan-based Studio Marco Piva, the extensive architecture and interior design marries contemporary aesthetics with the hotel's original Belle Epoque architectural style. The hotel interiors feature distinct references to the stylish Milanese lifestyle and timeless elegance of the Art Deco era, brought to life by carefully selected furnishings made by Italian craftsmen.

"I wanted to create the place that is linked to Milan's history of excellence, a special venue that integrates and enhances the values of architecture, design and fashion. My project pays homage to the city of Milan and offers travelers from all around the world an example of the city's style and elegance, a distinct class of welcome and refined hospitality" - architect Marco Piva.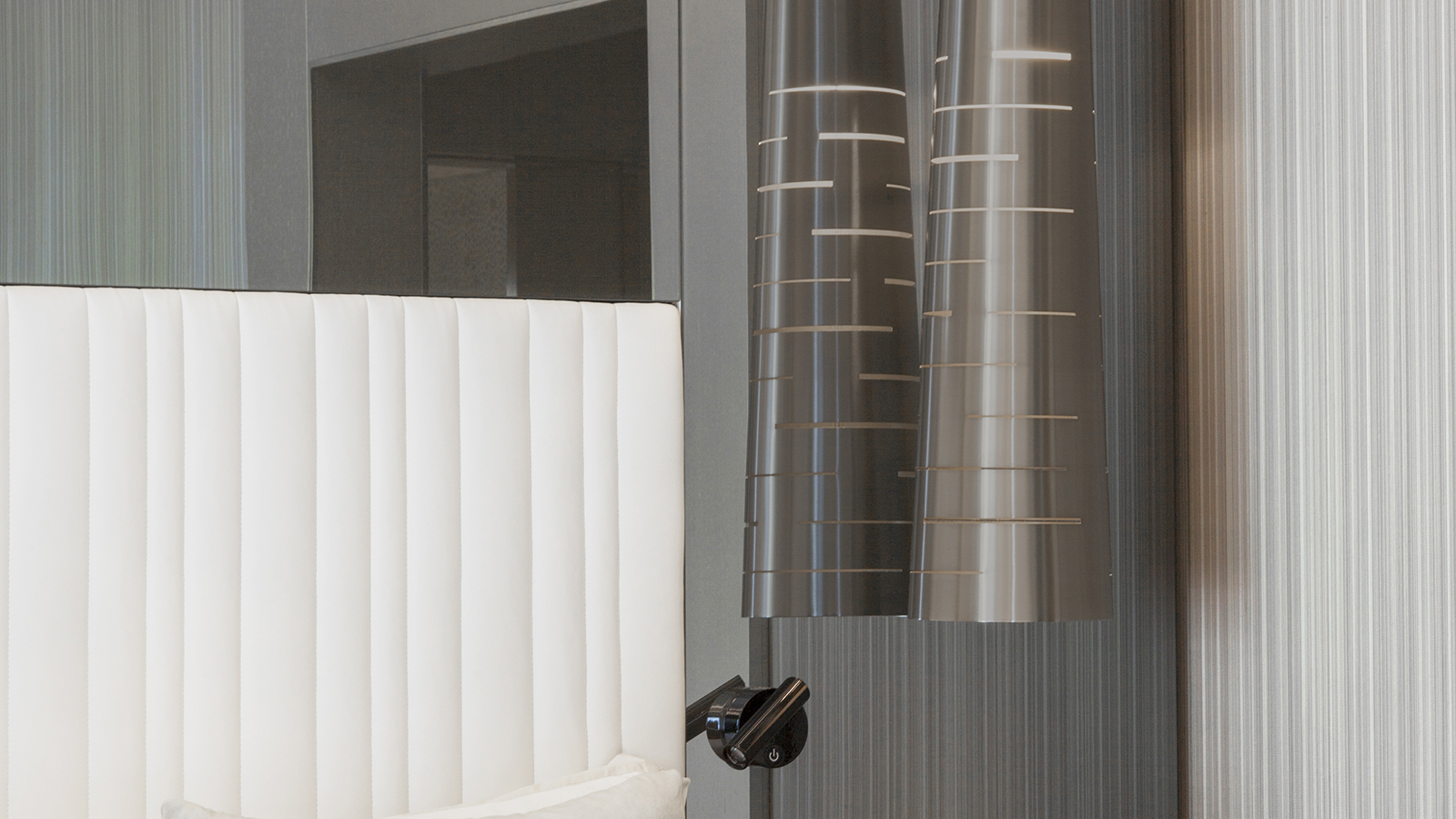 DESIGN LIGHTING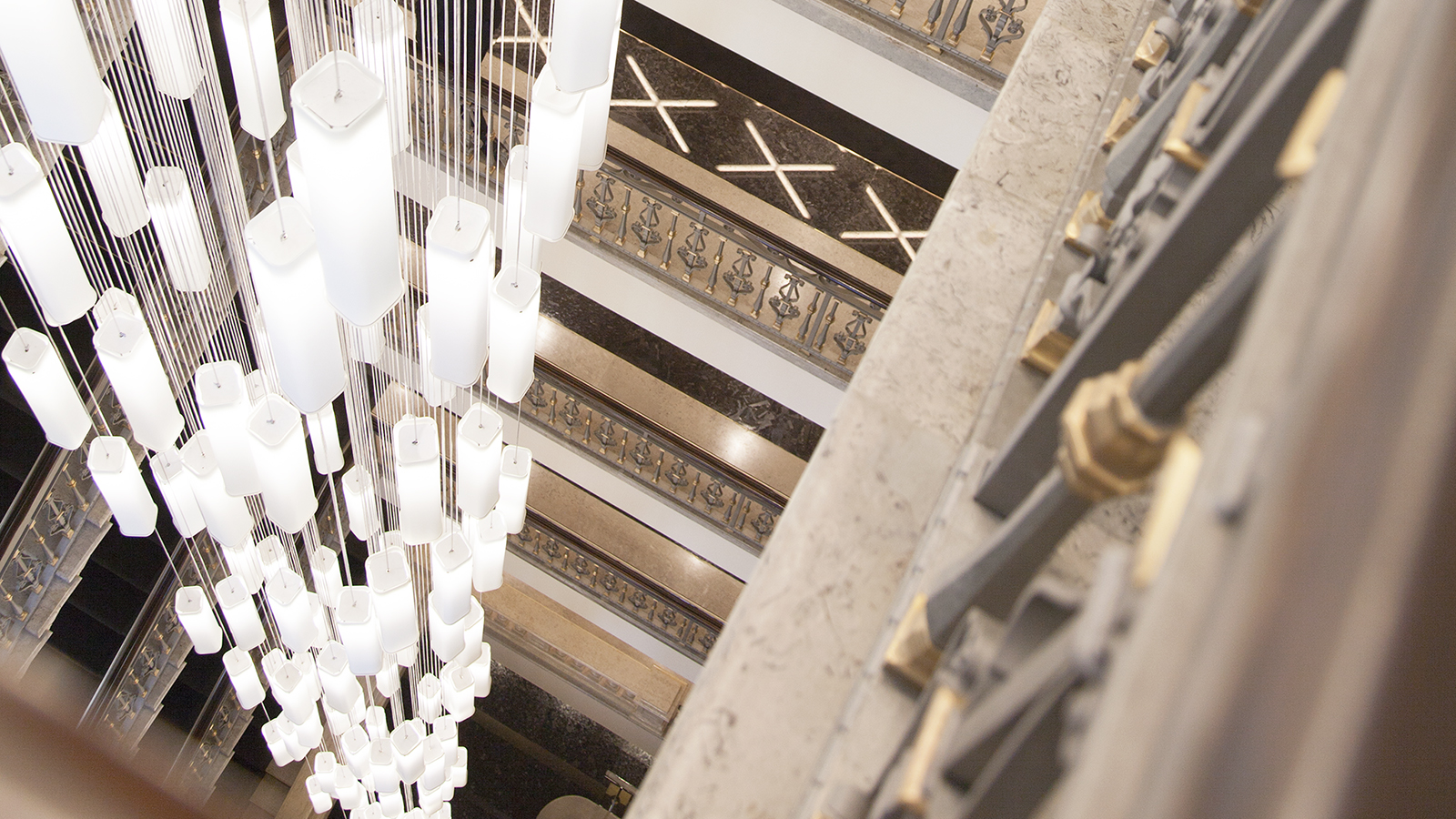 Light dominates the spaces throughout the hotel through a play between natural and artificial lights, bringing to life its glittering style - particularly the beautiful and immense glass façade.

Specially commissioned light installations have been uniquely created for the hotel.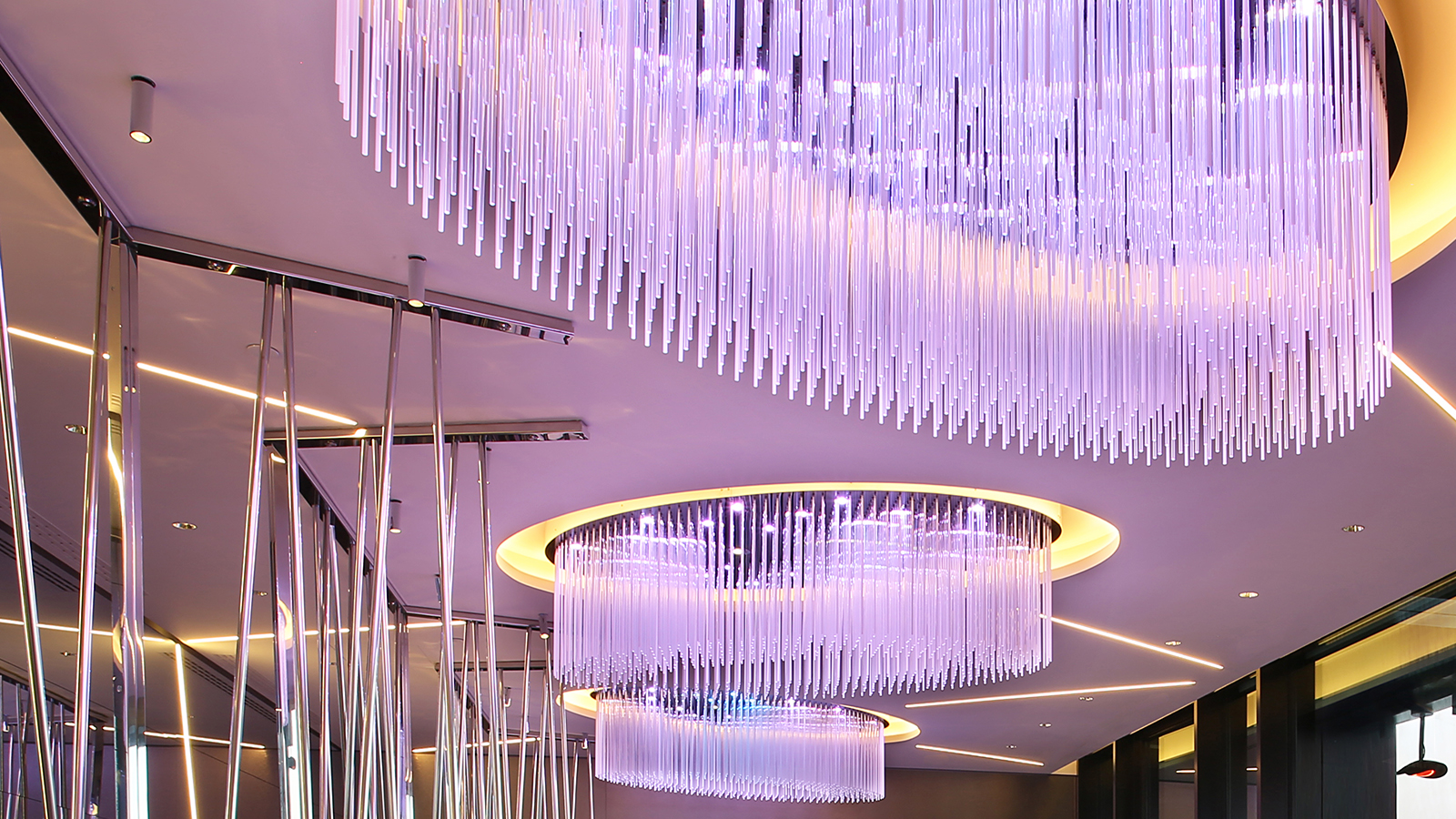 An extensive selection of bespoke design lighting can be admired throughout the hotel. Zonca Illuminazione, Fabbian and La Murrina have created collections for the rooms and suites and De Majo has produced the staggering 30m Murano glass staircase chandelier which produces a waterfall of lights spanning all floors of the hotel.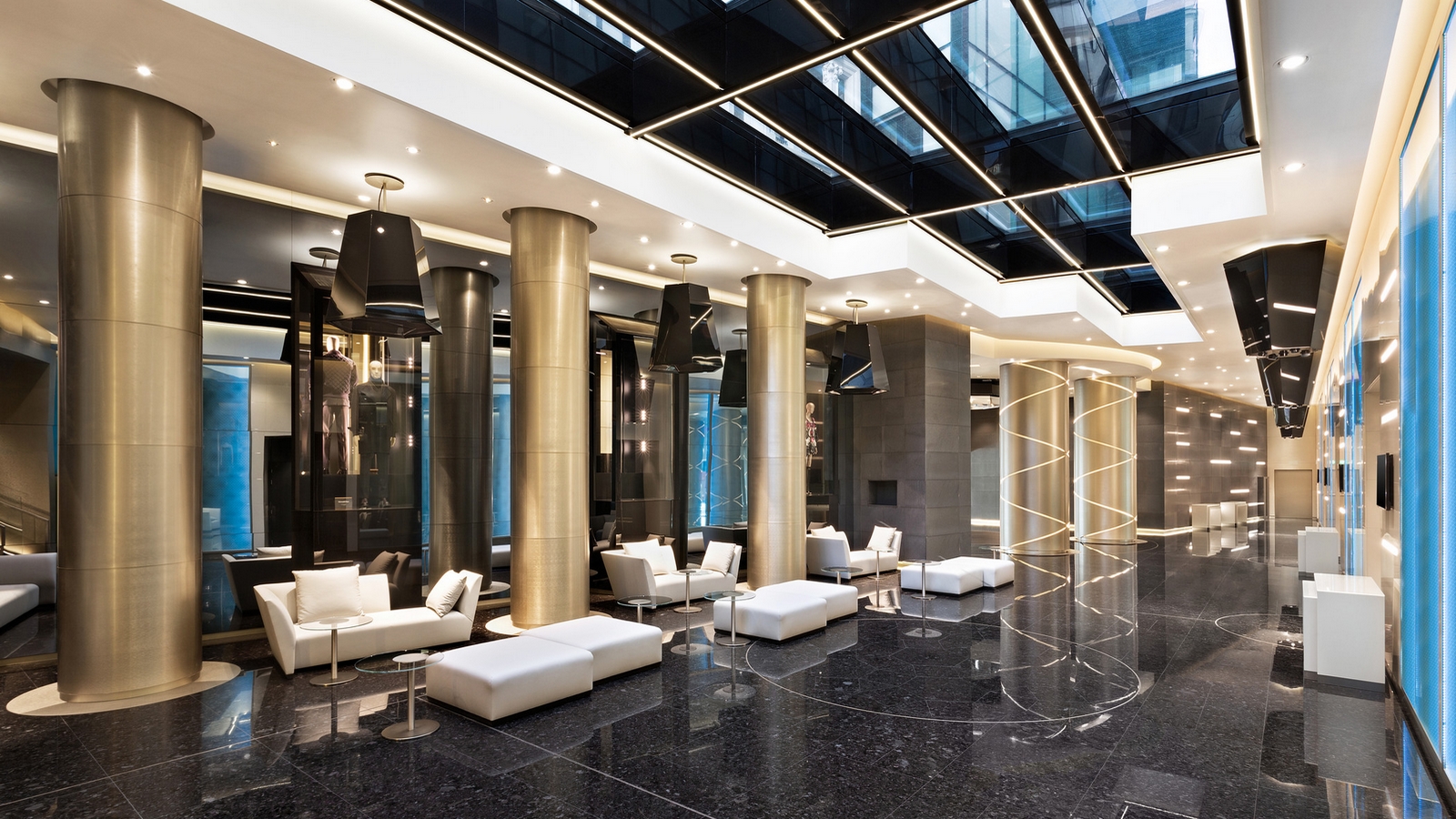 DESIGN FURNITURE
All of the hotel's elegant furniture is made in Italy, including several that were in collaboration with artisans and designers in Milan. Discover a unique collection of more than 500 art pieces designed by Studio Marco Piva especially for Excelsior Hotel Gallia, including paintings, sculptures and pictures.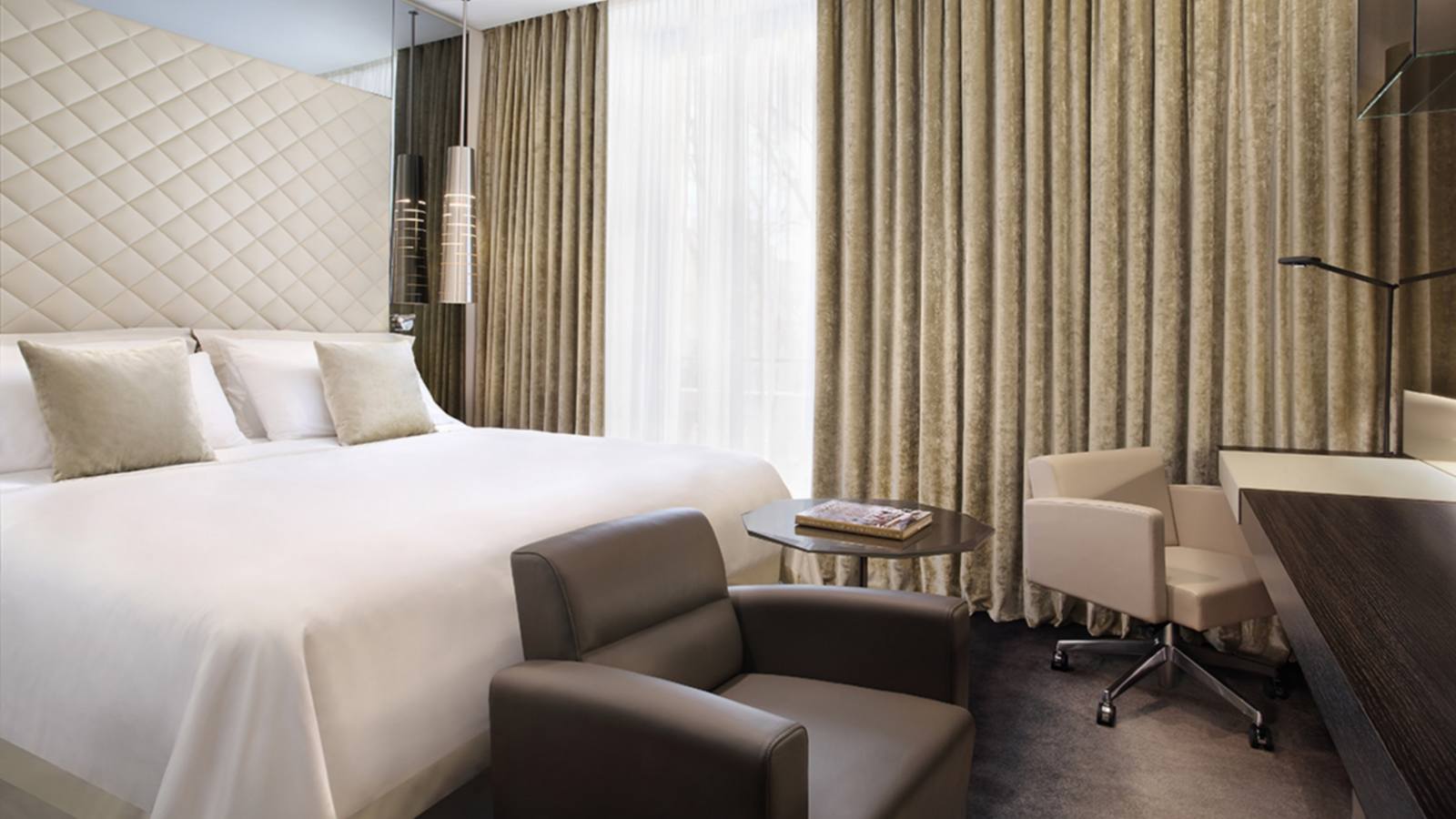 One of Italy's luxury furniture makers, Poltrona Frau, created beautiful custom pieces for all guest rooms. Cassina have also played a role in fitting out rooms and even hotel corridors. The stunning table lamps throughout the rooms has been designed by Luceplan, and Fendi Casa was selected for the most prestigious areas.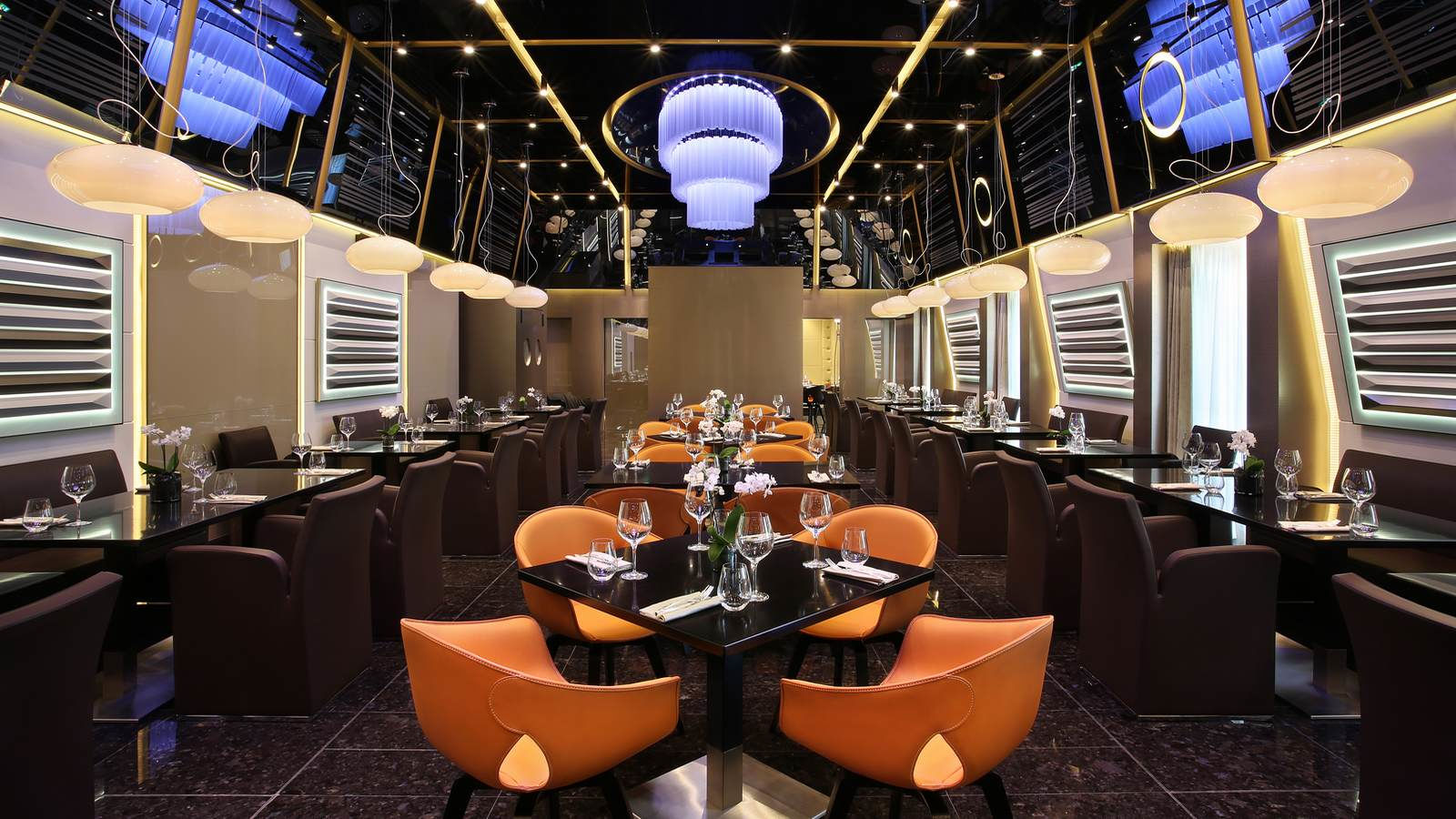 TERRAZZA GALLIA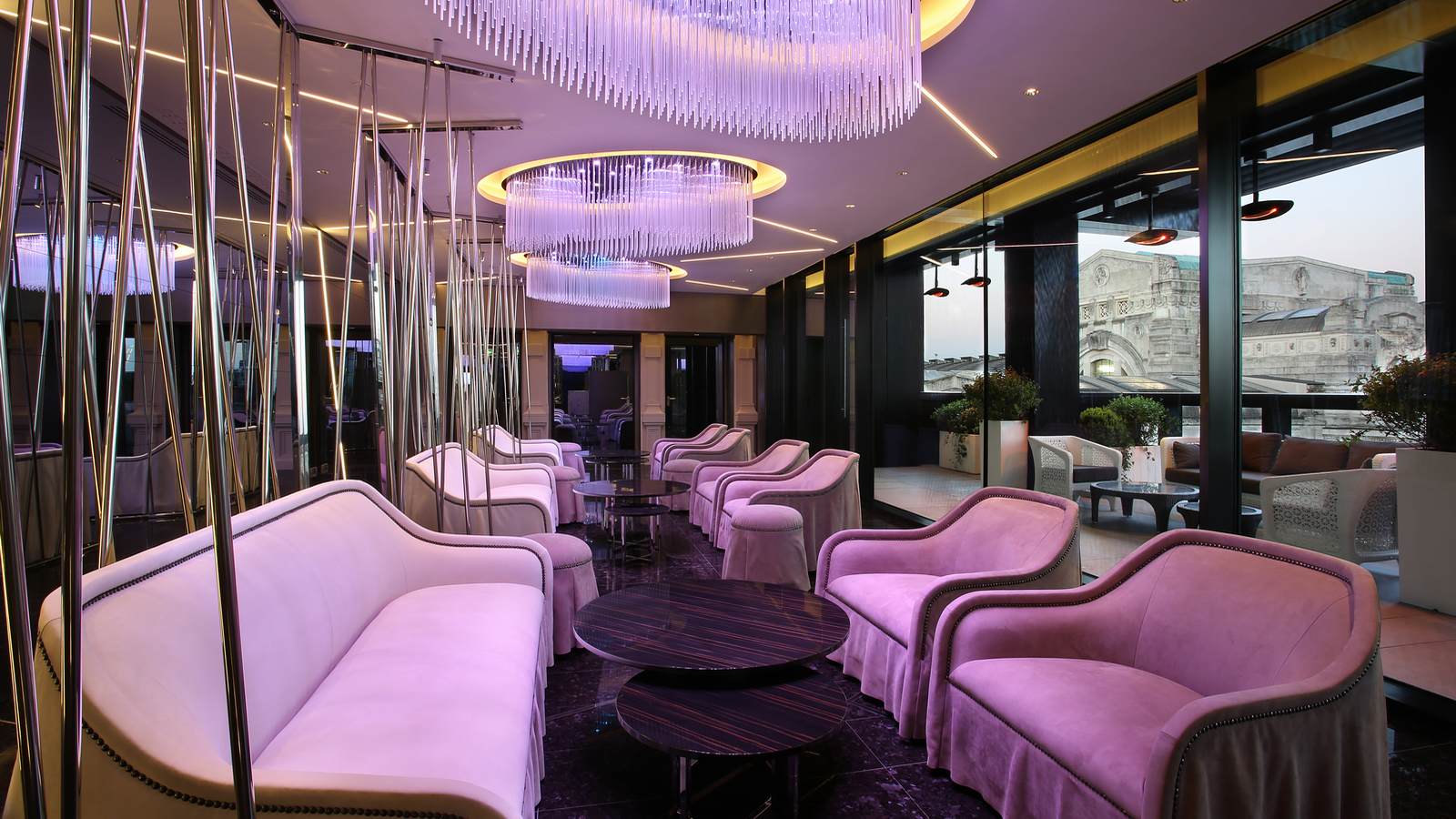 Terrazza Gallia has been fitted out in the finest detail by B&B Italia. From the bar counter - a stand-out piece created from melted aluminium - guests may walk out onto the terrace to admire the elegant design of Fendi Outdoor, Knoll and Varaschin, overlooking the Milanese skyline.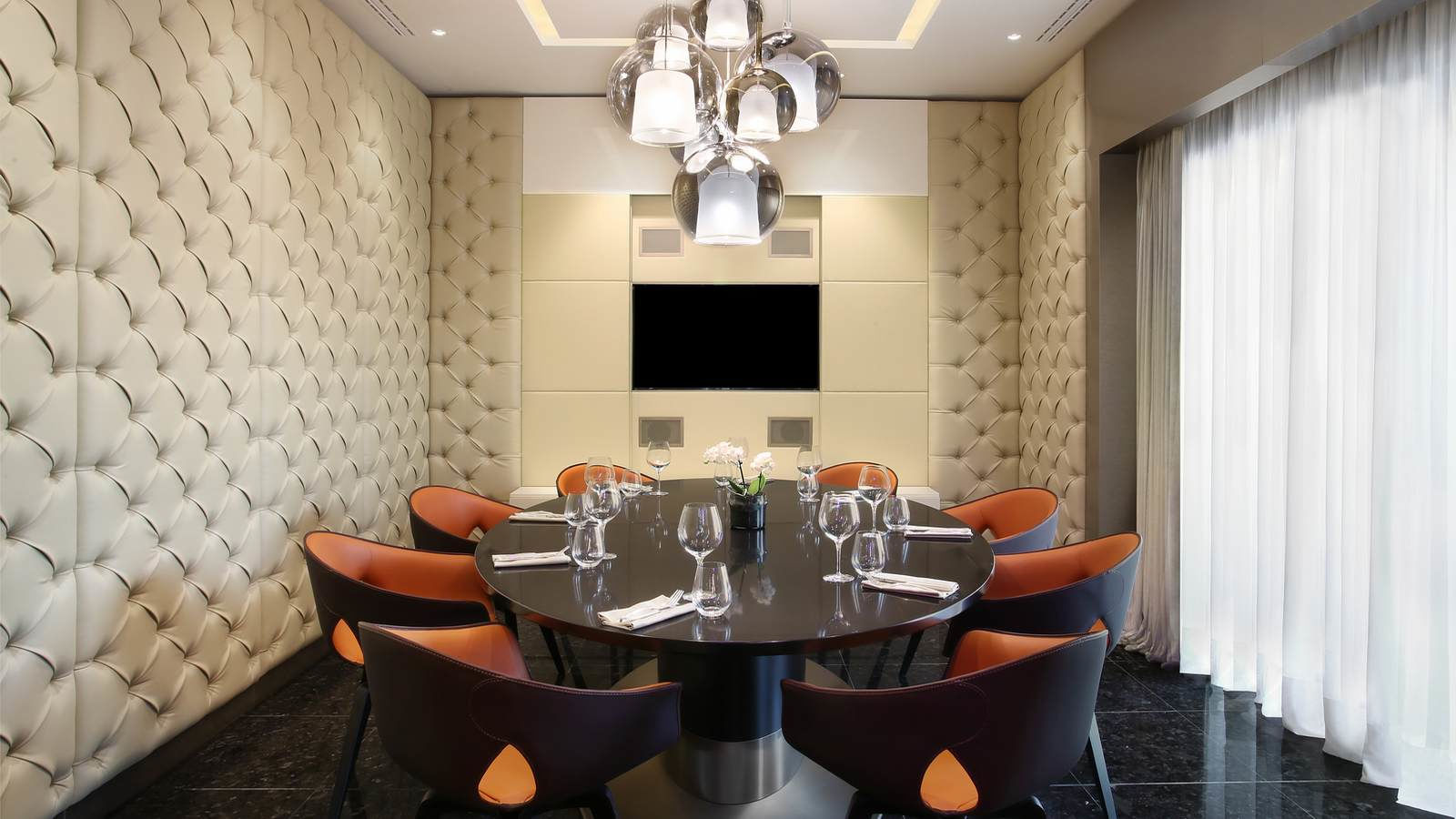 The restaurant has been created as a theater. Food is the main character surrounded by black, matched with bronzed steel which recalls the Art Déco style of the hotel. Admire chandeliers from La Murrina and the Tattoo lamp by architect Marco Piva showing a dramatic play on light.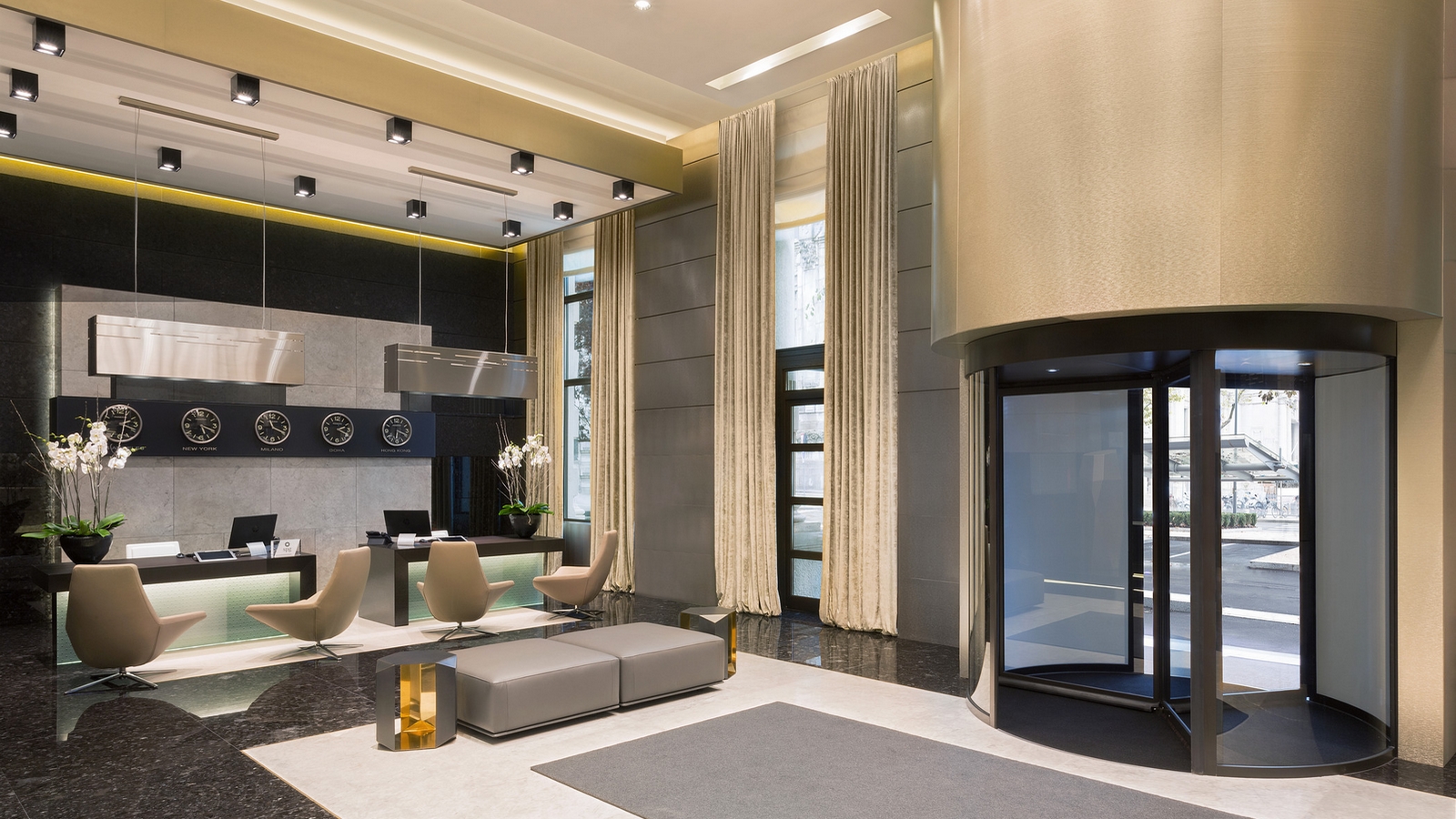 PUBLIC SPACES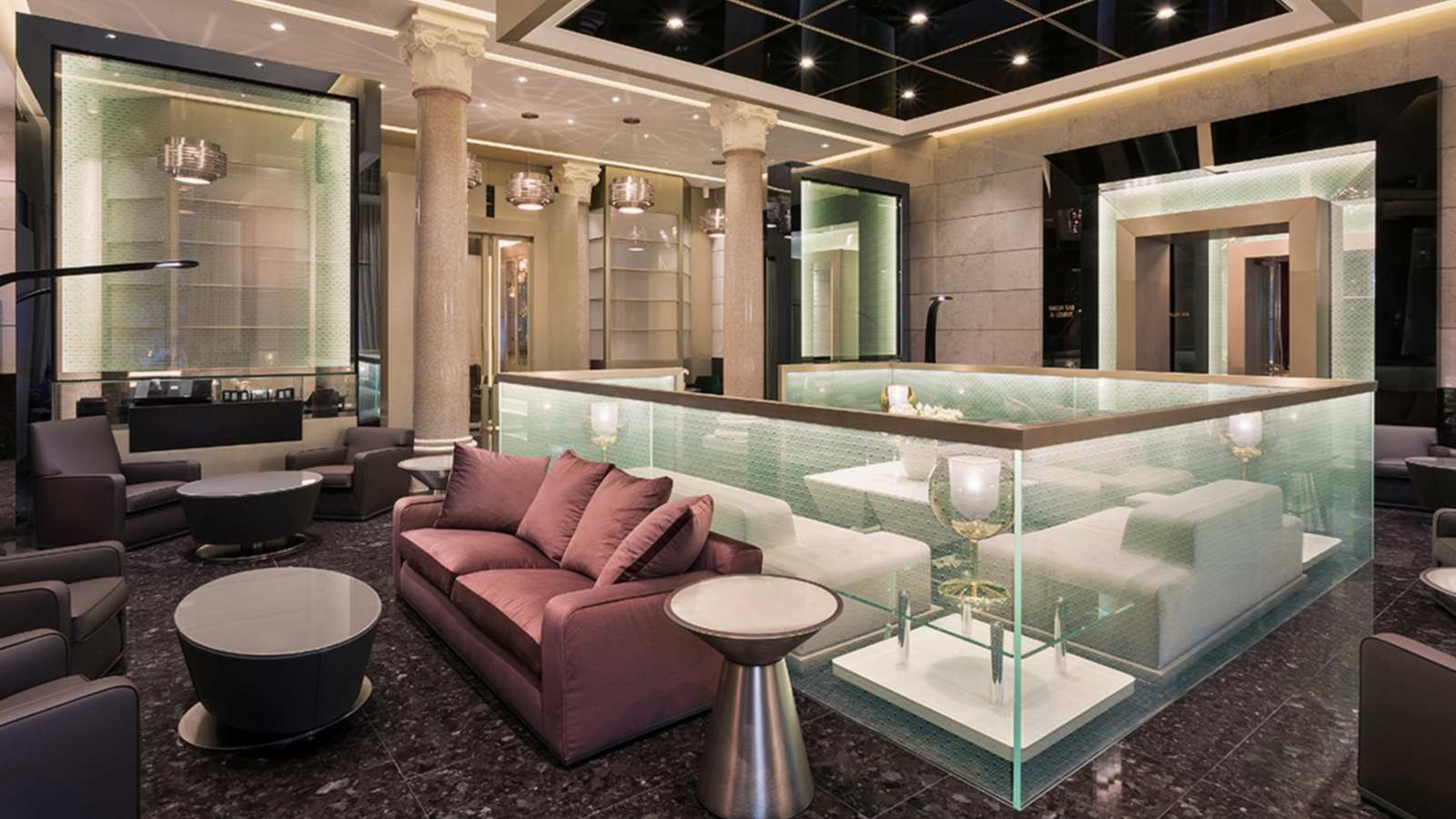 Gallia restaurant and Gallia Lounge & Bar have been designed in a contemporary reinterpretation of the 30s.

Guests can relax in the bar area where there is also a library and cigar room offering a warm ambiance admist silkscreened glass with patterns inspired by Deco memories.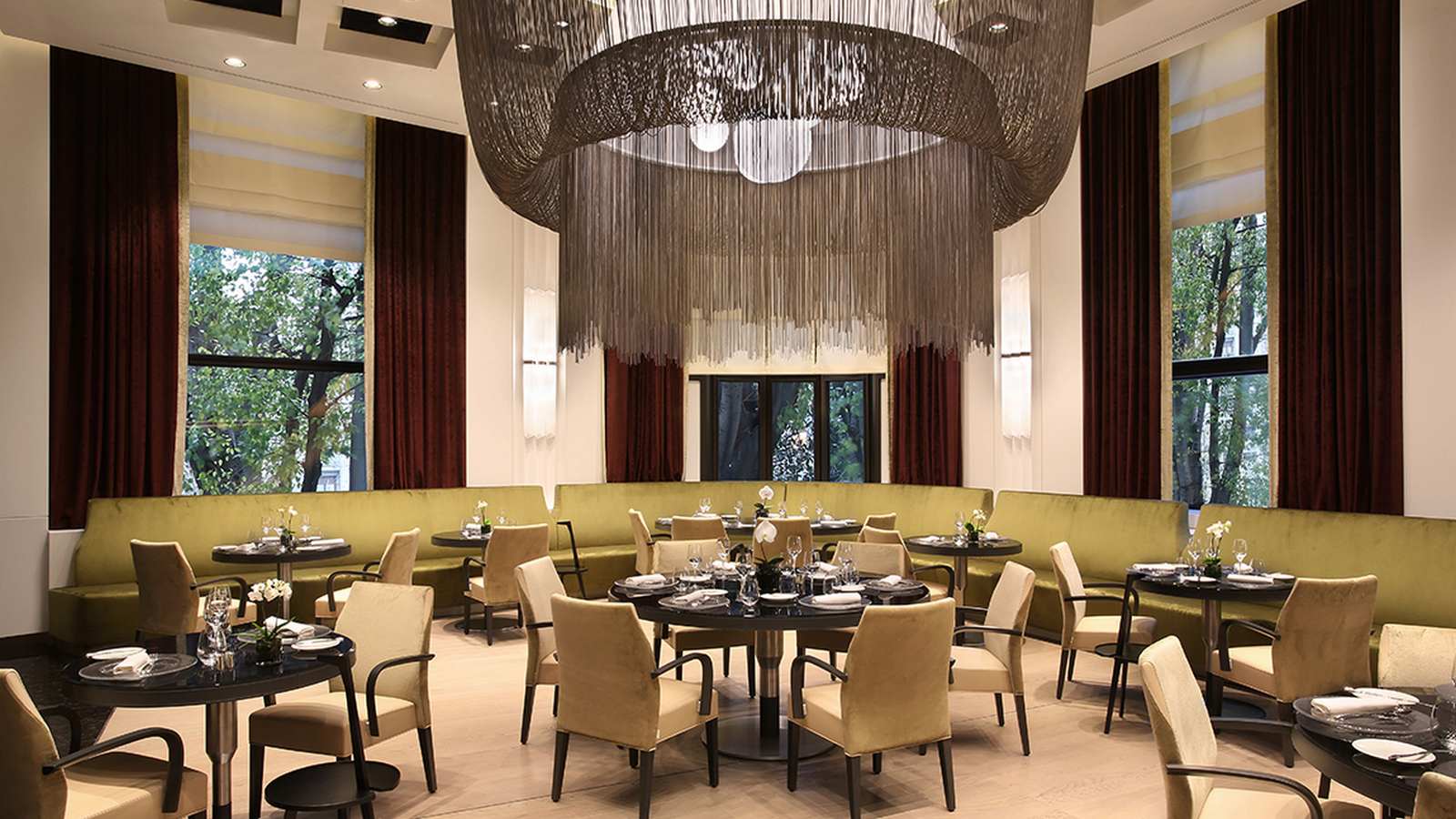 B&B Italia focused on fitting public spaces using various special materials such as aluminium, glass and marble. This included the expansive 3000 square meters of brown antique granite with silver accent paving the floor of the lobby areas. The lobby pays tribute to outstanding Milanese architectures of the 30s such as La Scala Theatre and the Galleria Vittorio Emanuele.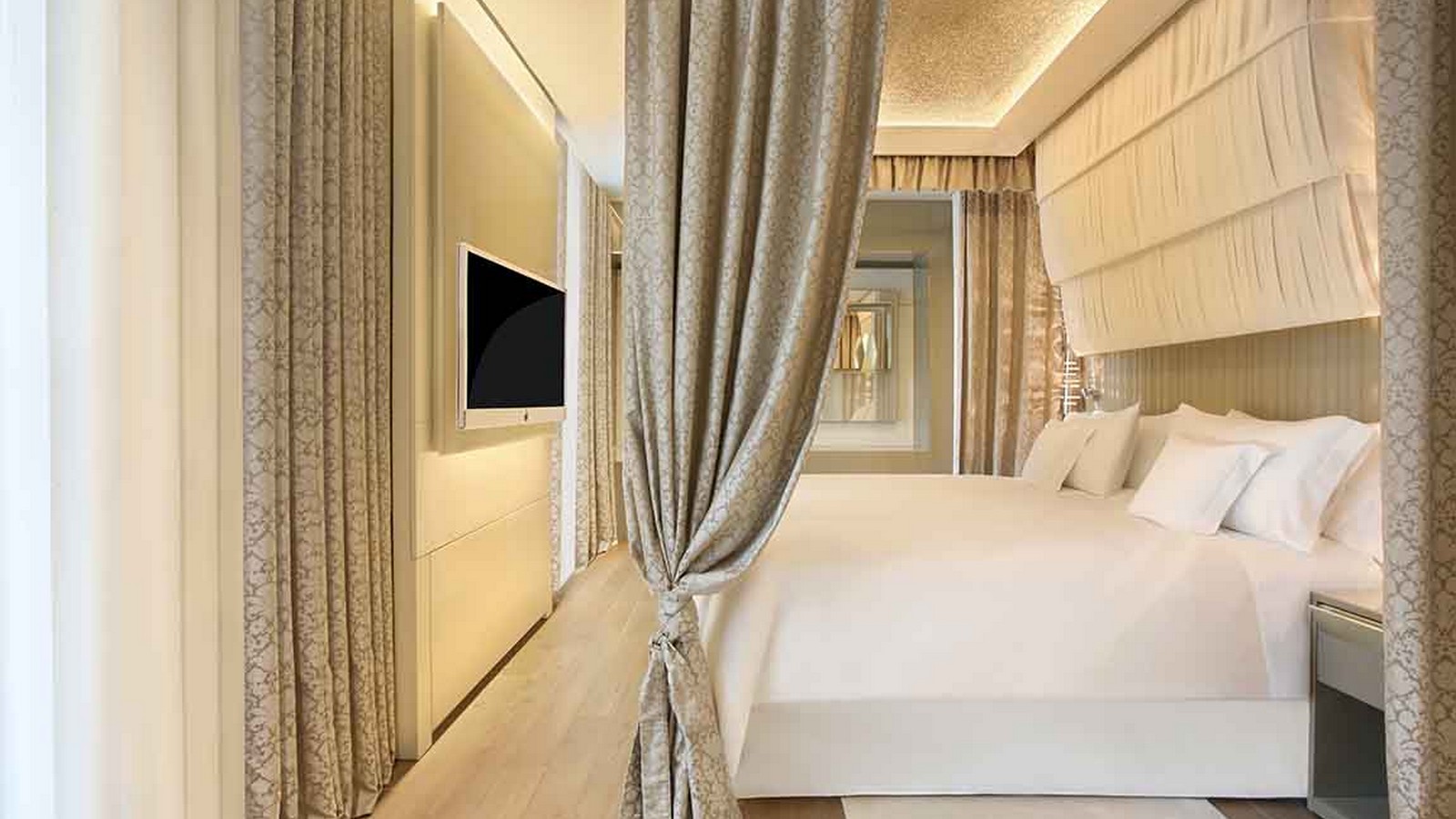 SUITE COLLECTION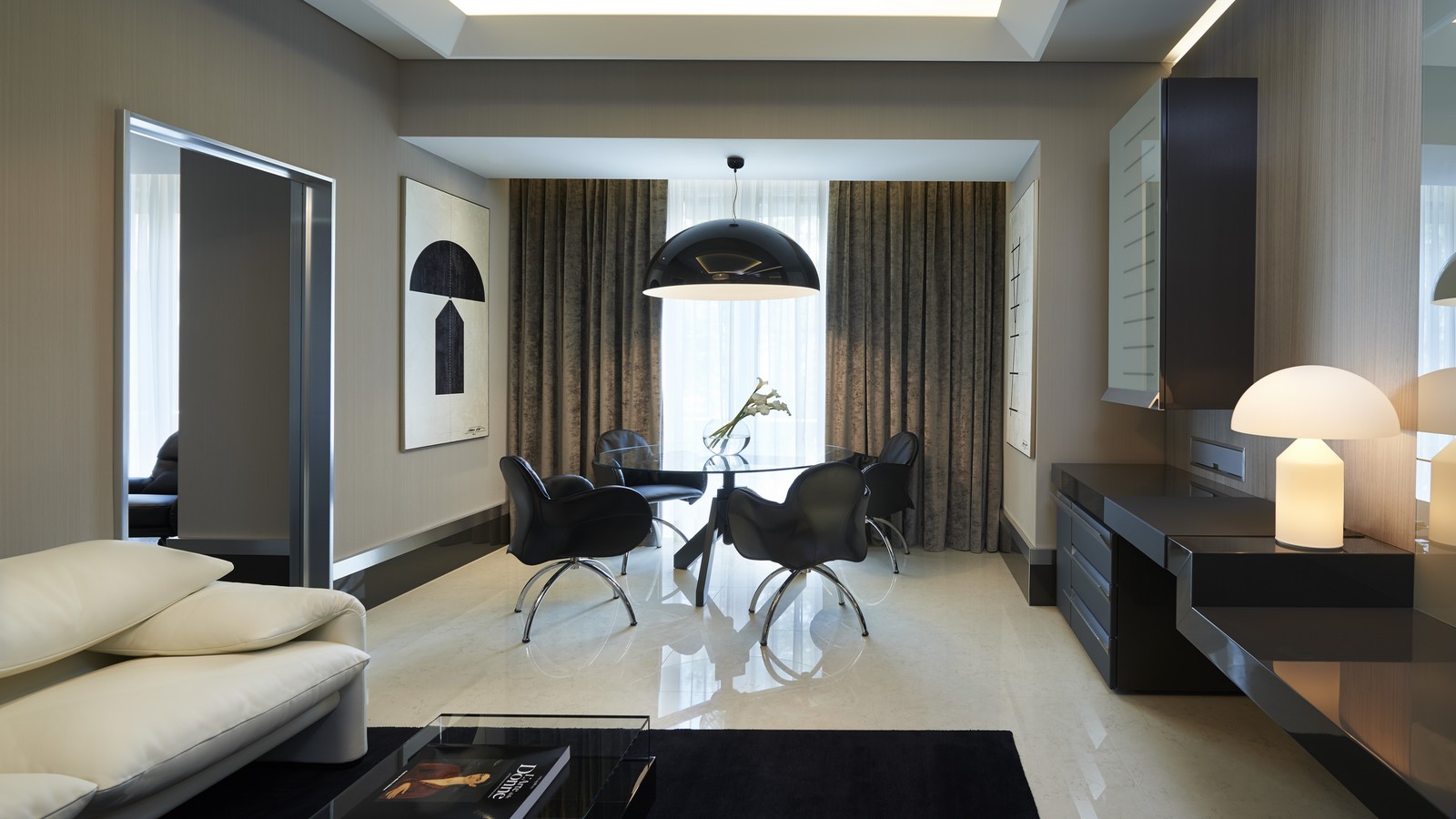 Alongside the magnificent, iconic Katara and Gallia suites, the hotel offers an outstanding selection of 51 suites divided over several suite categories.
Atelier suites have been designed to recall the mood of creative workshops and Signature suites have been conceived as art galleries with theatrical use of illumination, colors and artwork.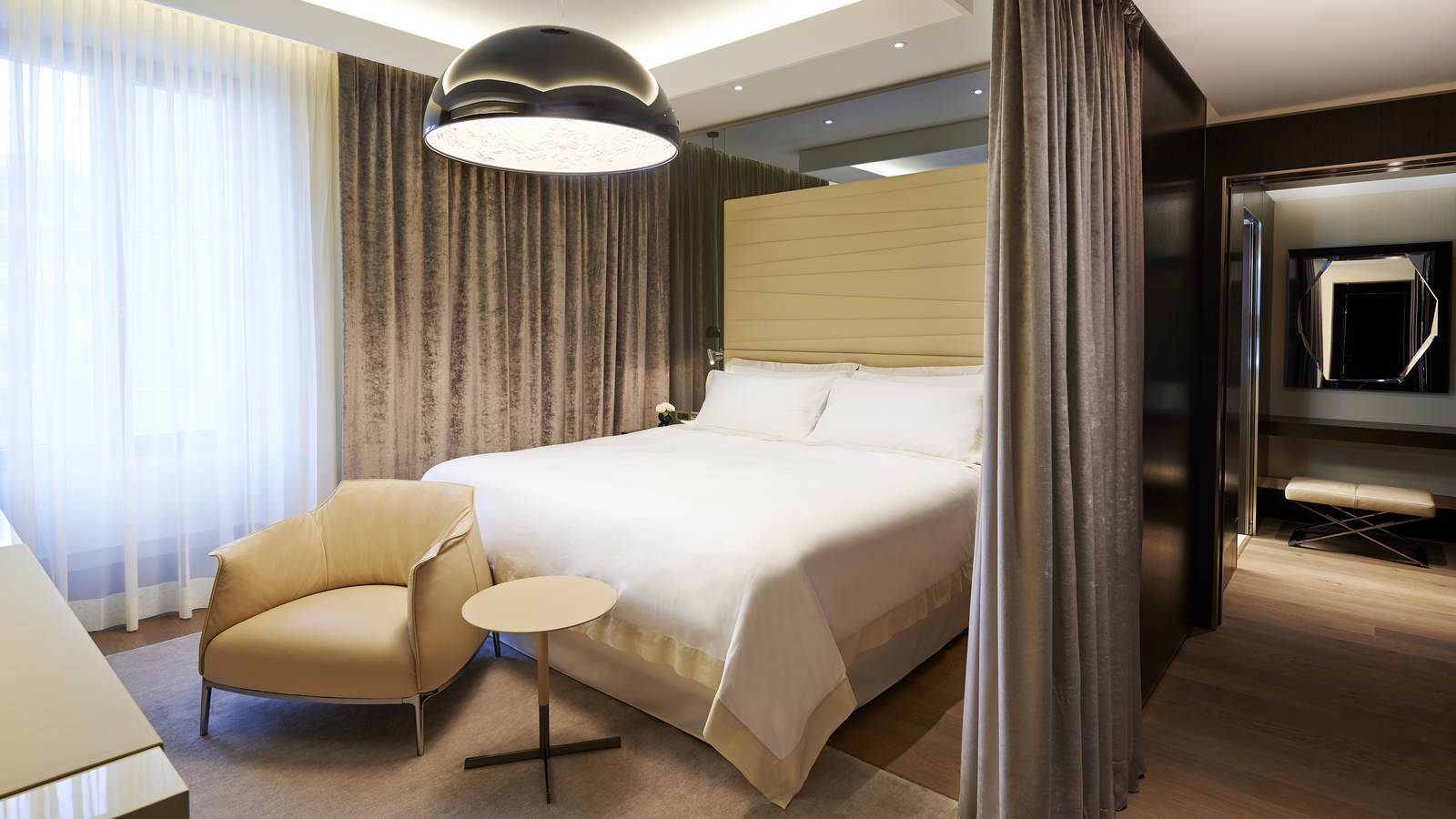 Panoramic suites feature a spectacular large sliding panel with beautiful photos of the historic hotel façade bringing a unique dimension to these suites. Executive suites are particularly suitable for today's business travelers.
Excelsior Hotel Gallia's new architecture and design concept has already been recognised for its outstanding combination of historical and contemporary elements with a 'Tourism in Italy' award in the 'New Hospitality Structures' category at Expo Italia Real Estate exhibition in Milan.

You might also be interested in: